The 2018 platform was 'Ambition' – speaking to an entrepreneur's goals and success in the emerging economic climate. EY has been leading in entrepreneurship for the last 21 years and their black tie gala awards ceremony is the culmination of an exciting year long programme where the overall EY Entrepreneur Of The Year is selected. 
The main challenge was to create cohesive design that reflects the programme theme and design concept. Below is a view of the creative implementation of the 2018 EOY Awards.
Location: Citywest Hotel, Co. Dublin.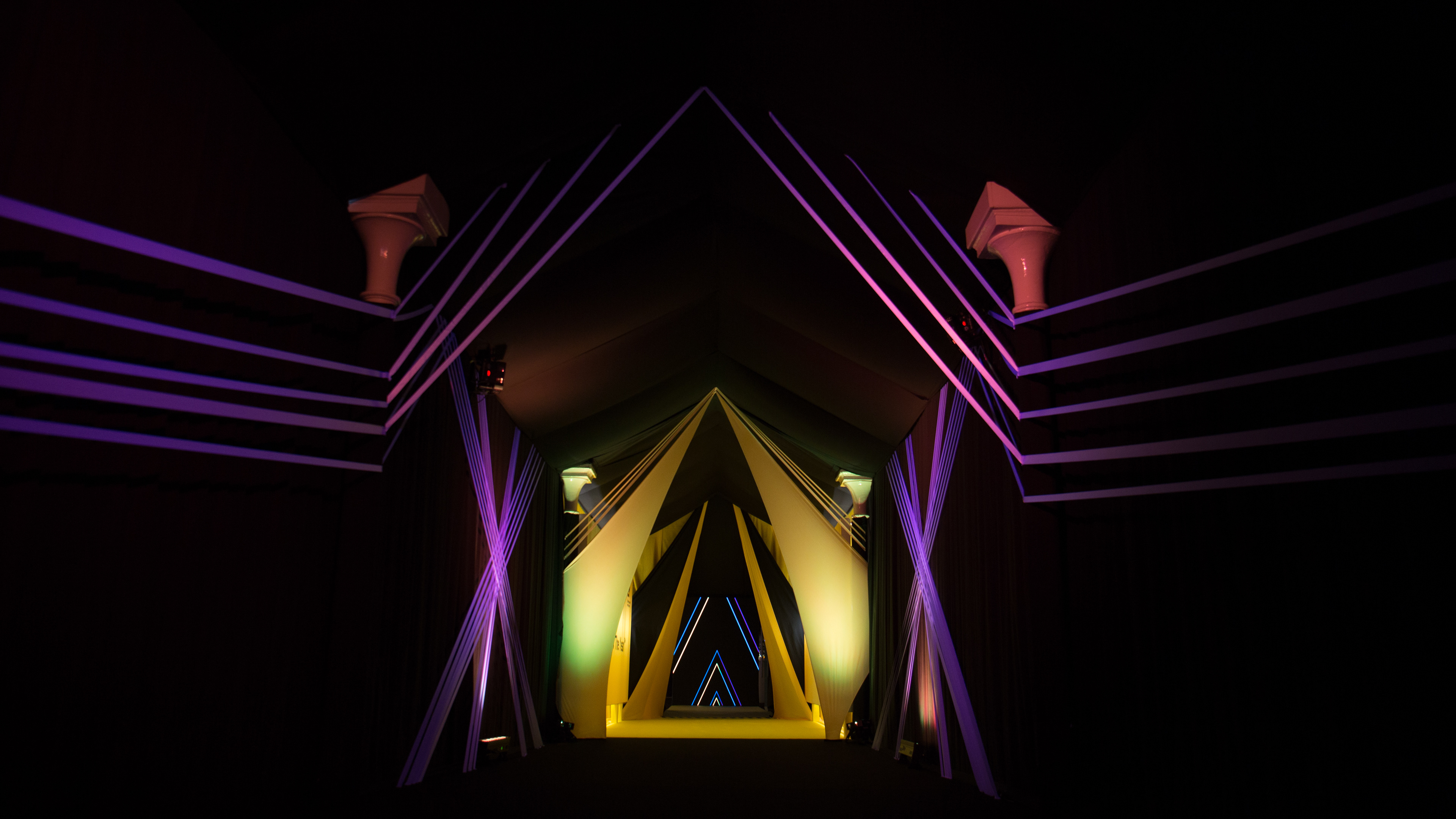 The project was on the mock-up presented below. The whole composition refers to the theme of the year "Ambition"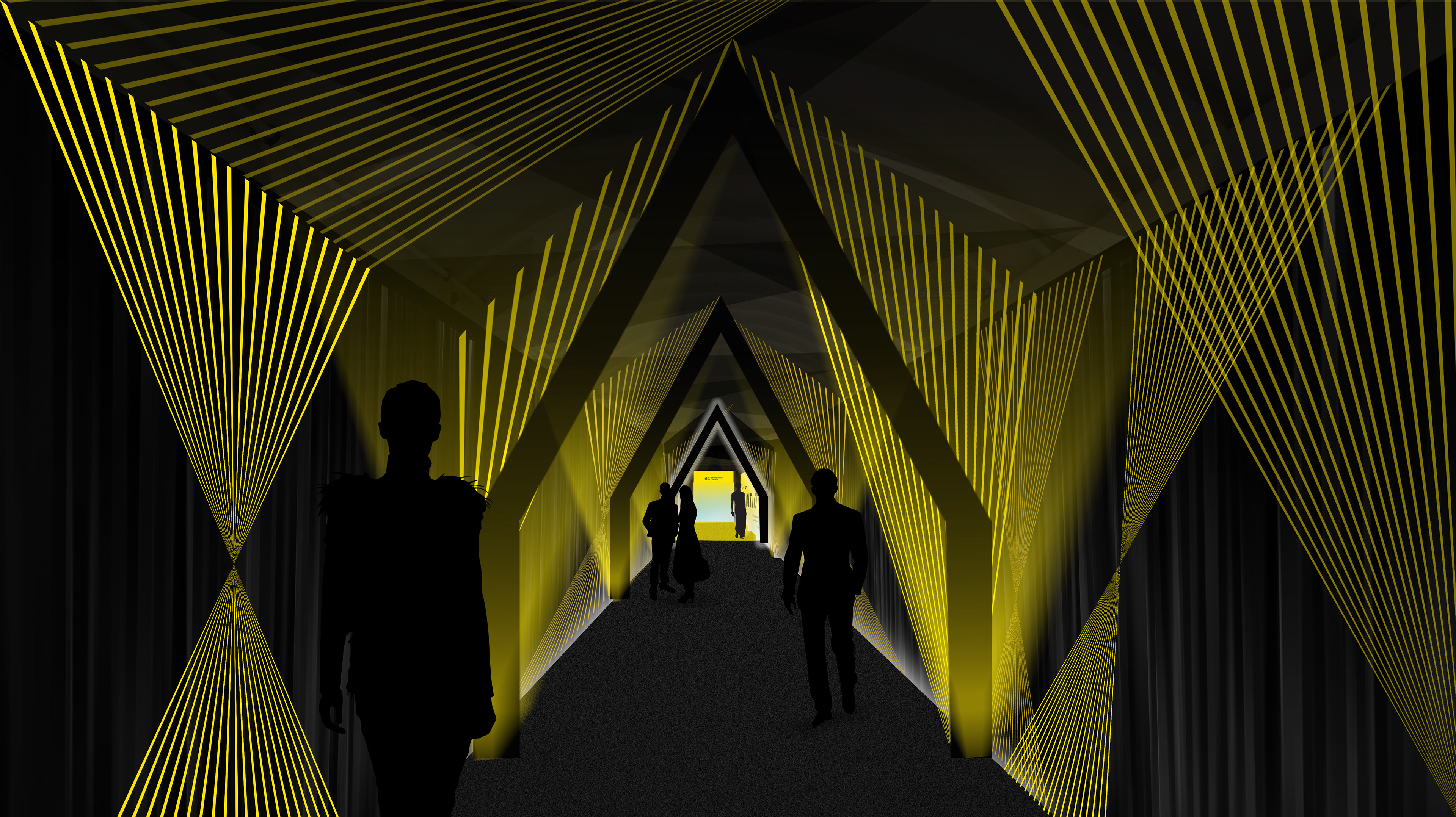 EY Entrepreneur of the Year Awards 2018 - Event Build Time Lapse.
Bringing all the project to live takes around 4 days. Here you can see how the ream put all the elements together.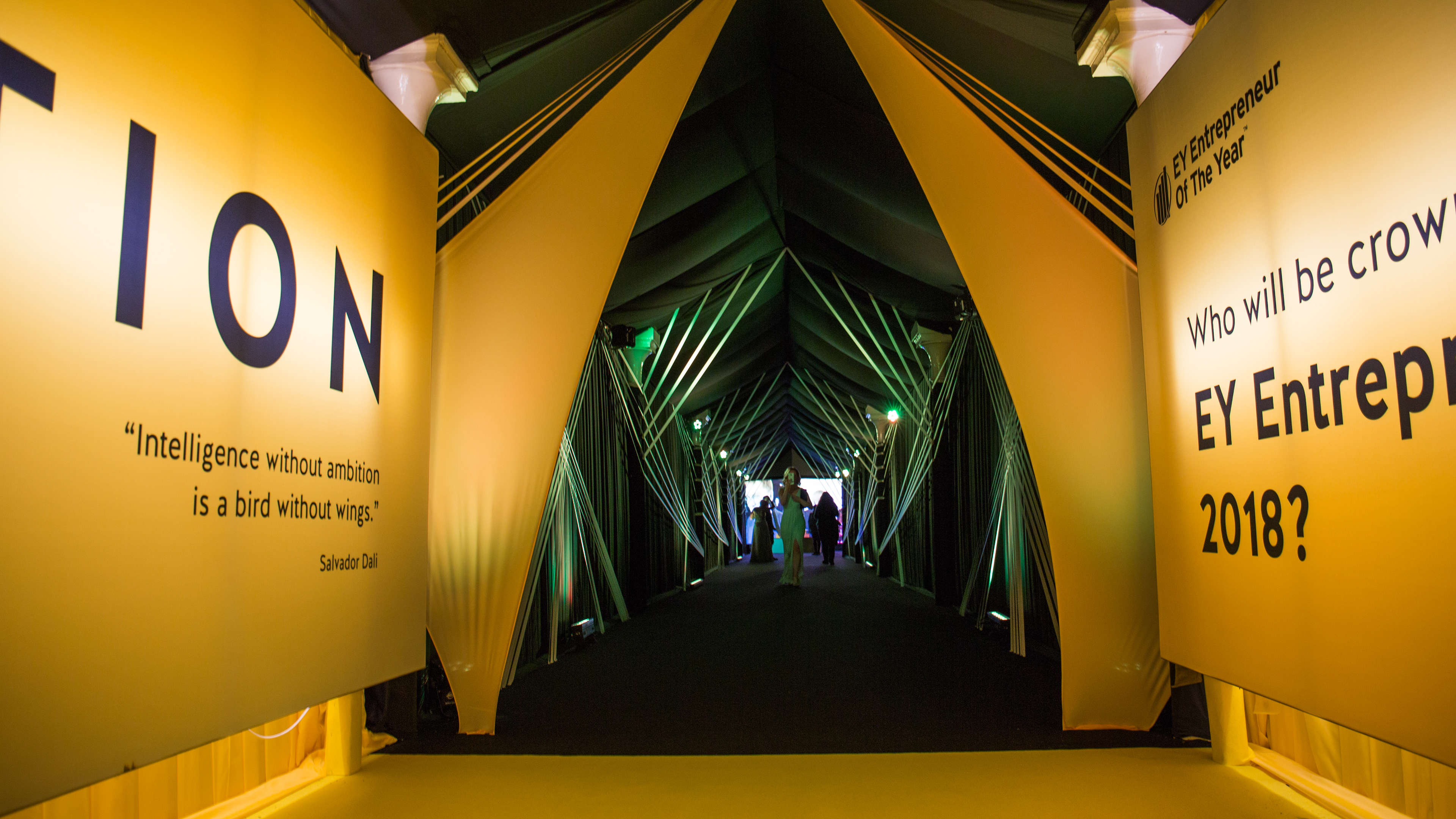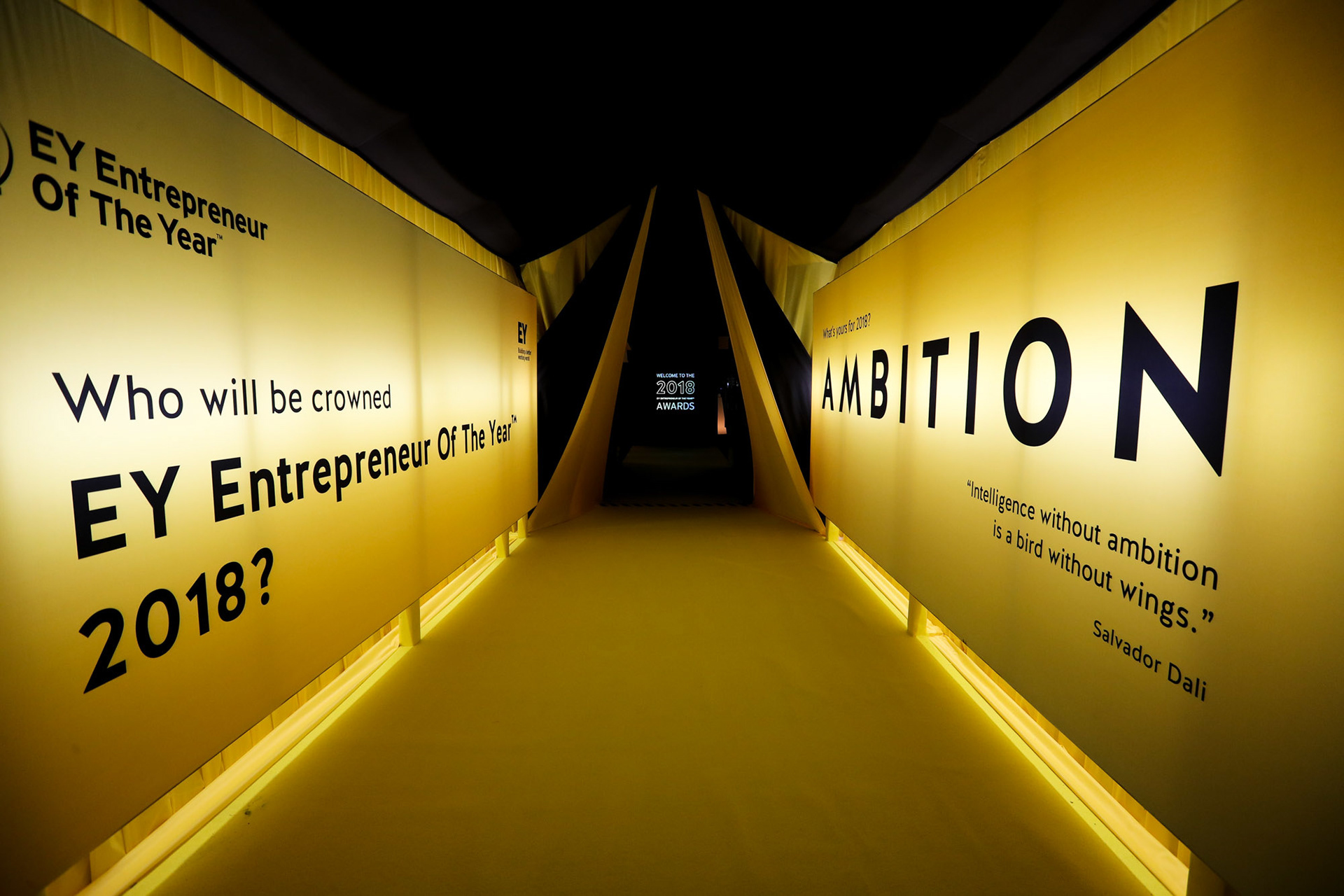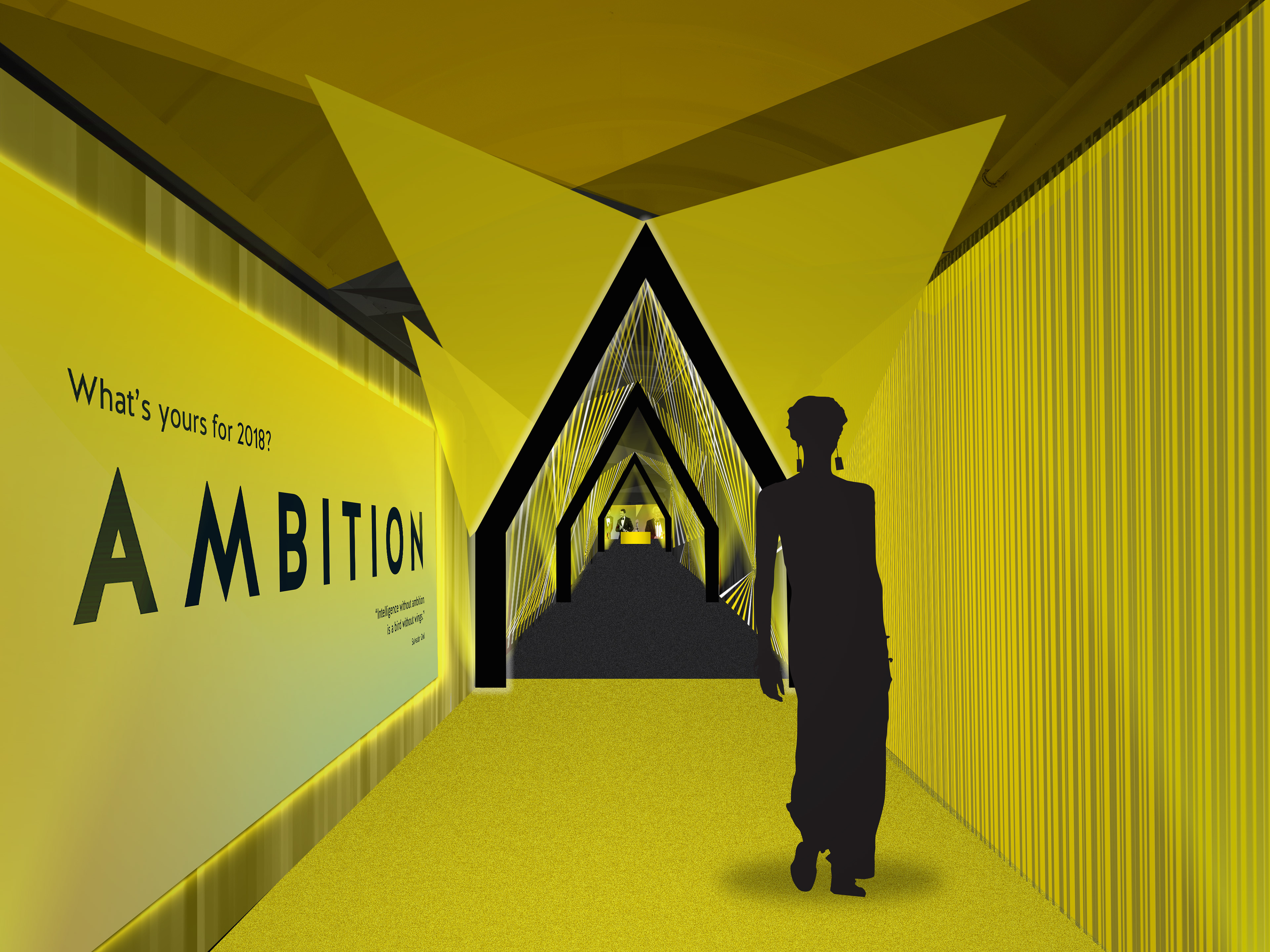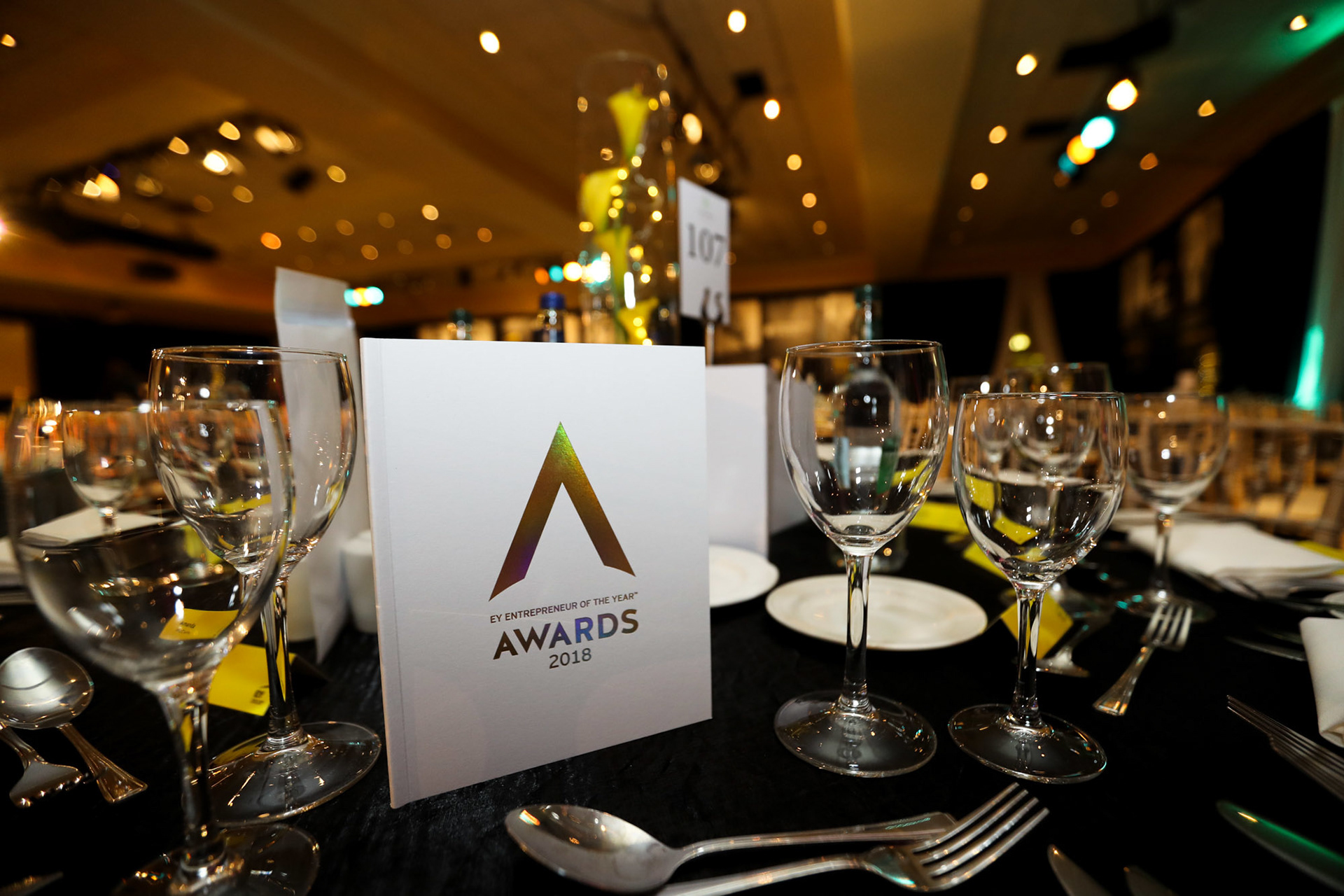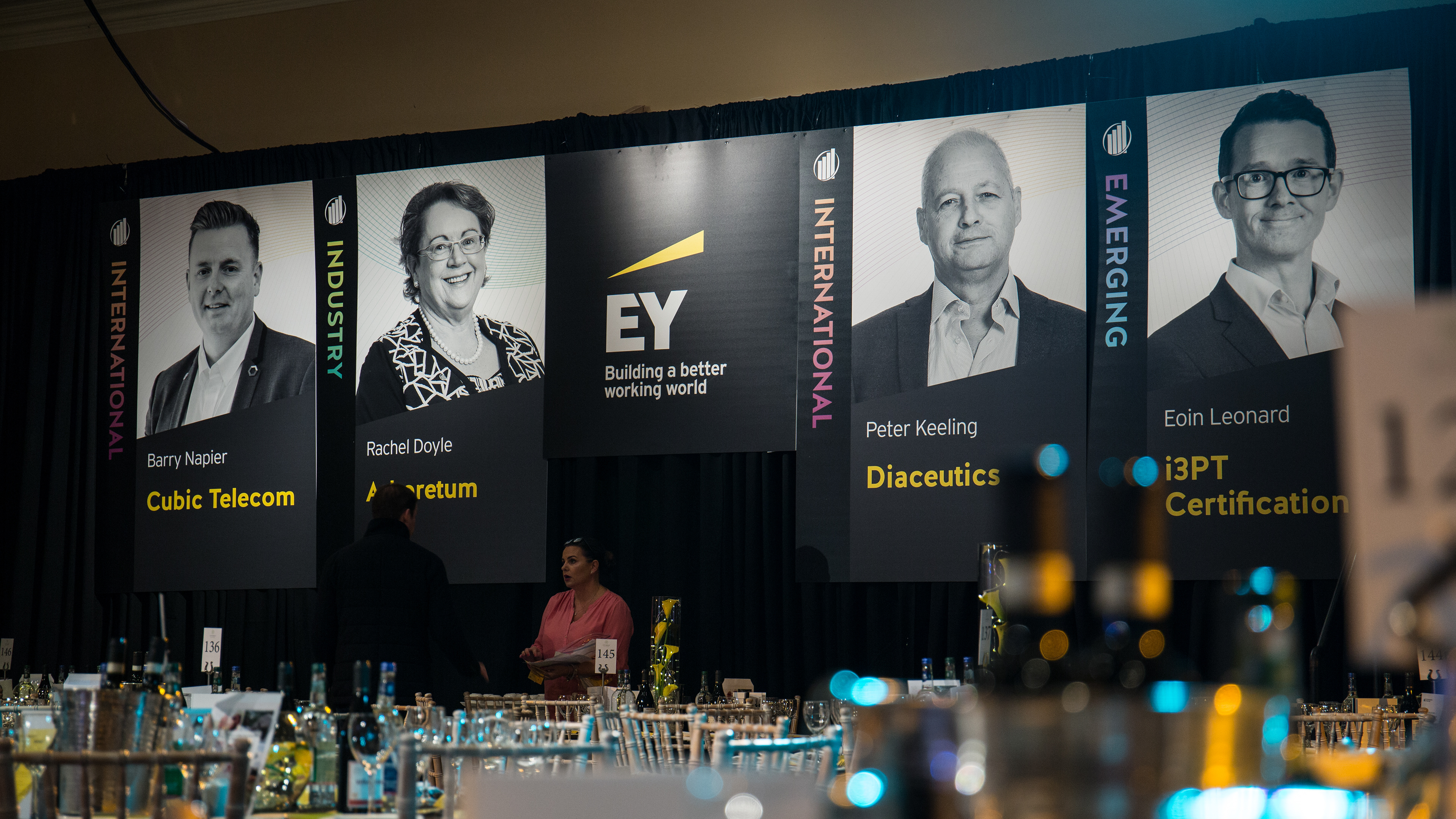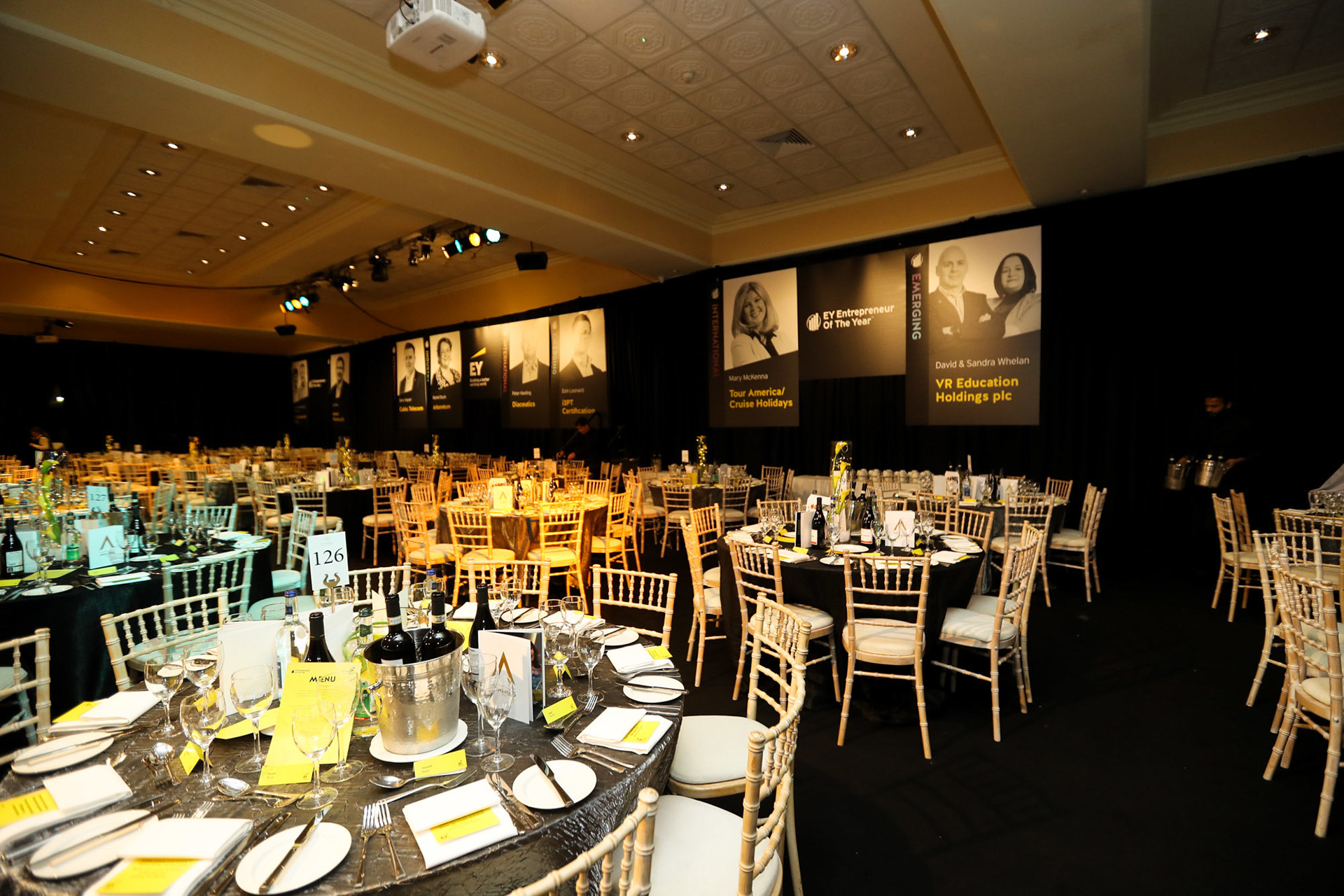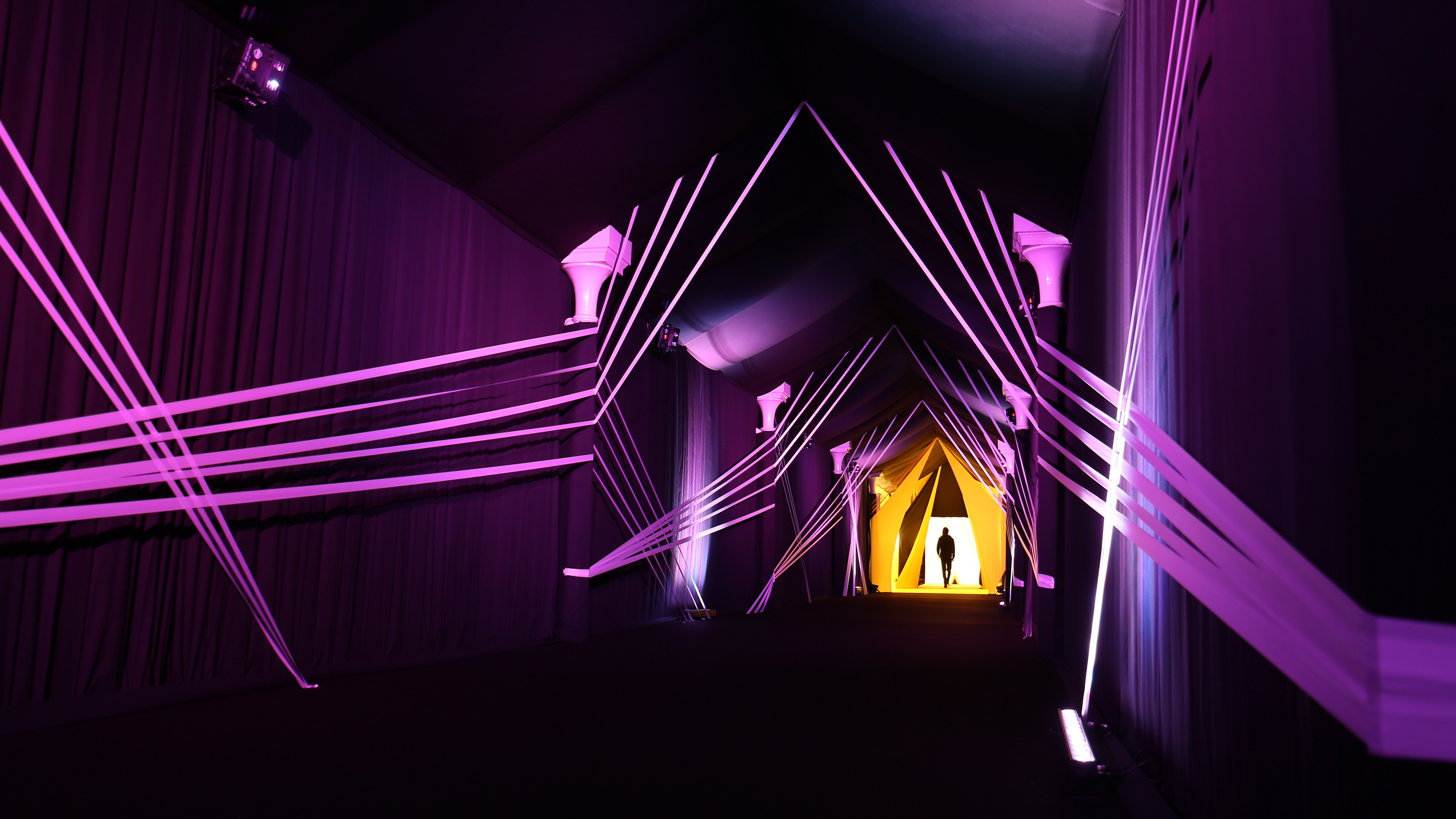 The Awards night is the final stage of all year project. The video below shows the journey from the concept to the fulfillment at the Awards. 
© 2018 Ernst & Young. Published in Ireland. All Rights Reserved.Artwork by the BSC (Ireland)