The EY Entrepreneur Of The Year™ 
EY Entrepreneur Of The Year™ (EOY) runs across 60+ countries, with the Irish programme recognised as one of the strongest executions worldwide. This prestigious business programme needs to have a visual design to match. Integral to the success of the programme is connecting with the entrepreneurial audience in Ireland. Attracting and engaging this group requires an extremely dynamic, timely design concept that reflects their vibrant values and motivations. The main challenge of the brief is to create a distinctive, engaging programme identity, while still reflecting the overarching, clean and bold EY/EOY visual identities. The elements of the identity have to be flexible enough to be applied with fresh impact over an extensive 11 month campaign across print, merchandise, animation, and social media - culminating in a televised gala awards event (October 2018). The 2018 platform was 'Ambition' – speaking to an entrepreneur's goals and success in the emerging economic climate.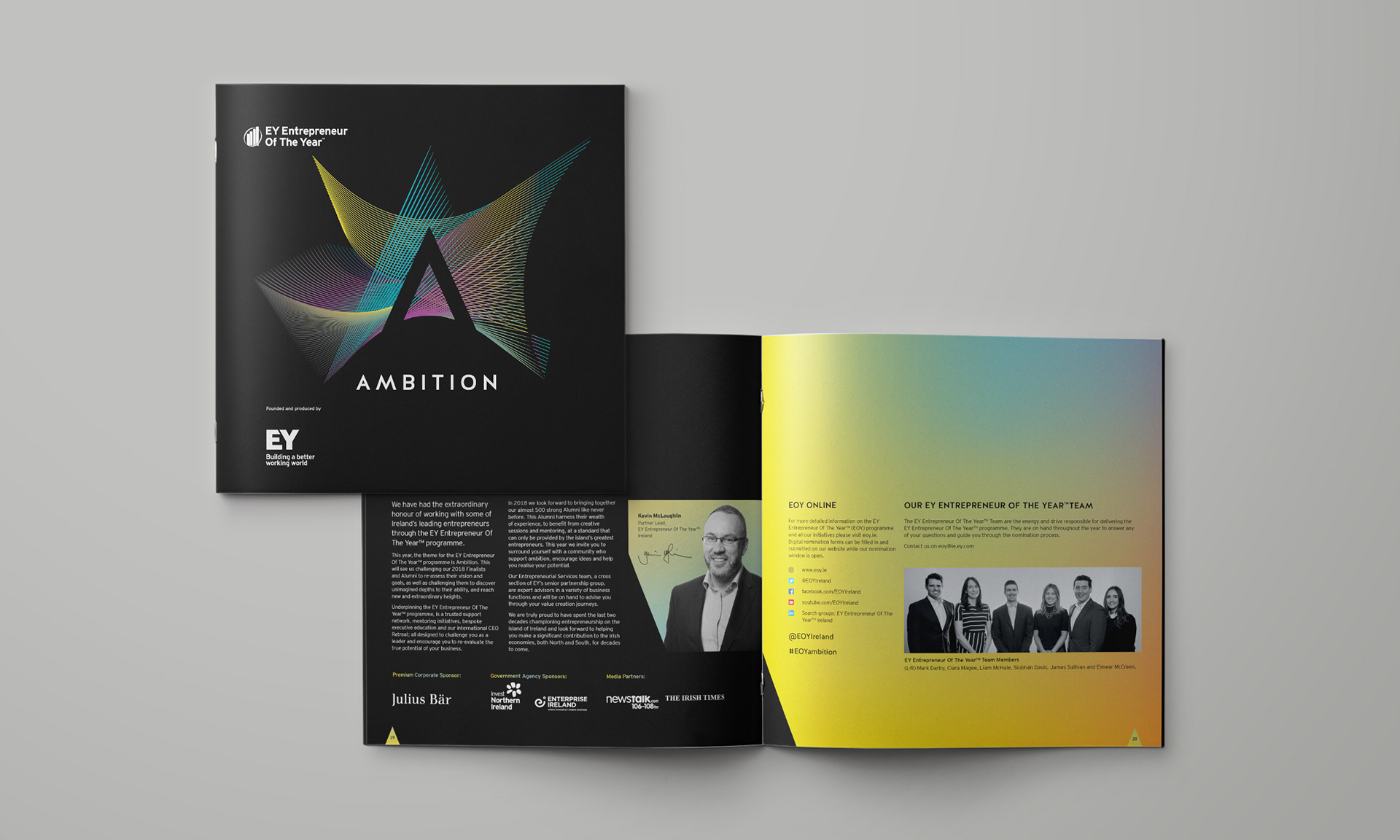 Ambition is a very open word, and the main task was to create graphic and supportive visual elements that can represent the many layers, shapes and colours of Ambition; to create a new design that everyone who understands the power of ambition in their business and personal lives could identify with.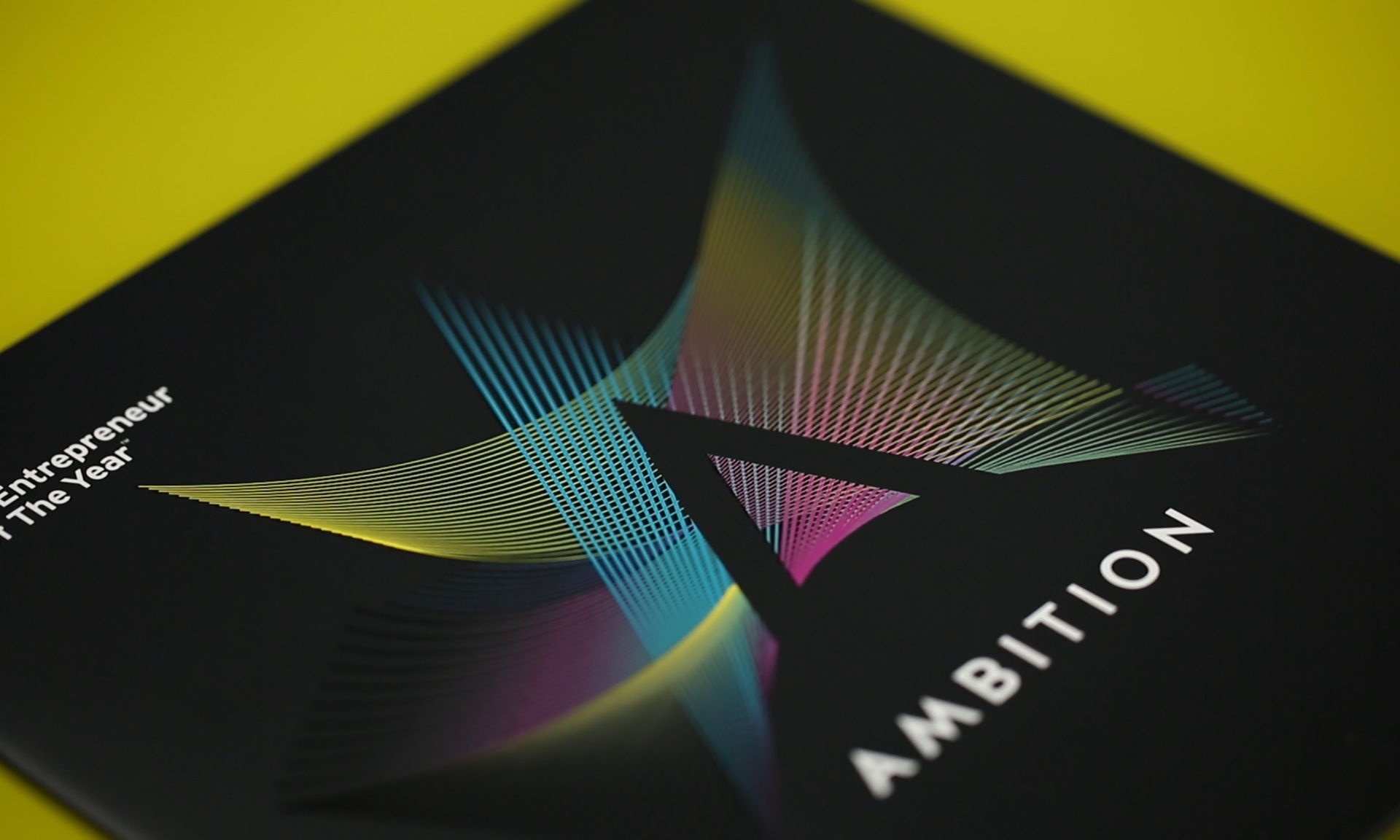 The central point of the main graphic is a simple and uncompromised letter "A", stating our clear Ambition. The triangular shape of the letter can be additionally interpreted as an arrow pointing upwards, and is symbolic of the climb to the "top of the mountain" – the ambition that drives entrepreneurs to achieve their goals. Behind the strong letter "A" are vibrant layers of lines in different shapes that give motion, depth and complexity to the design.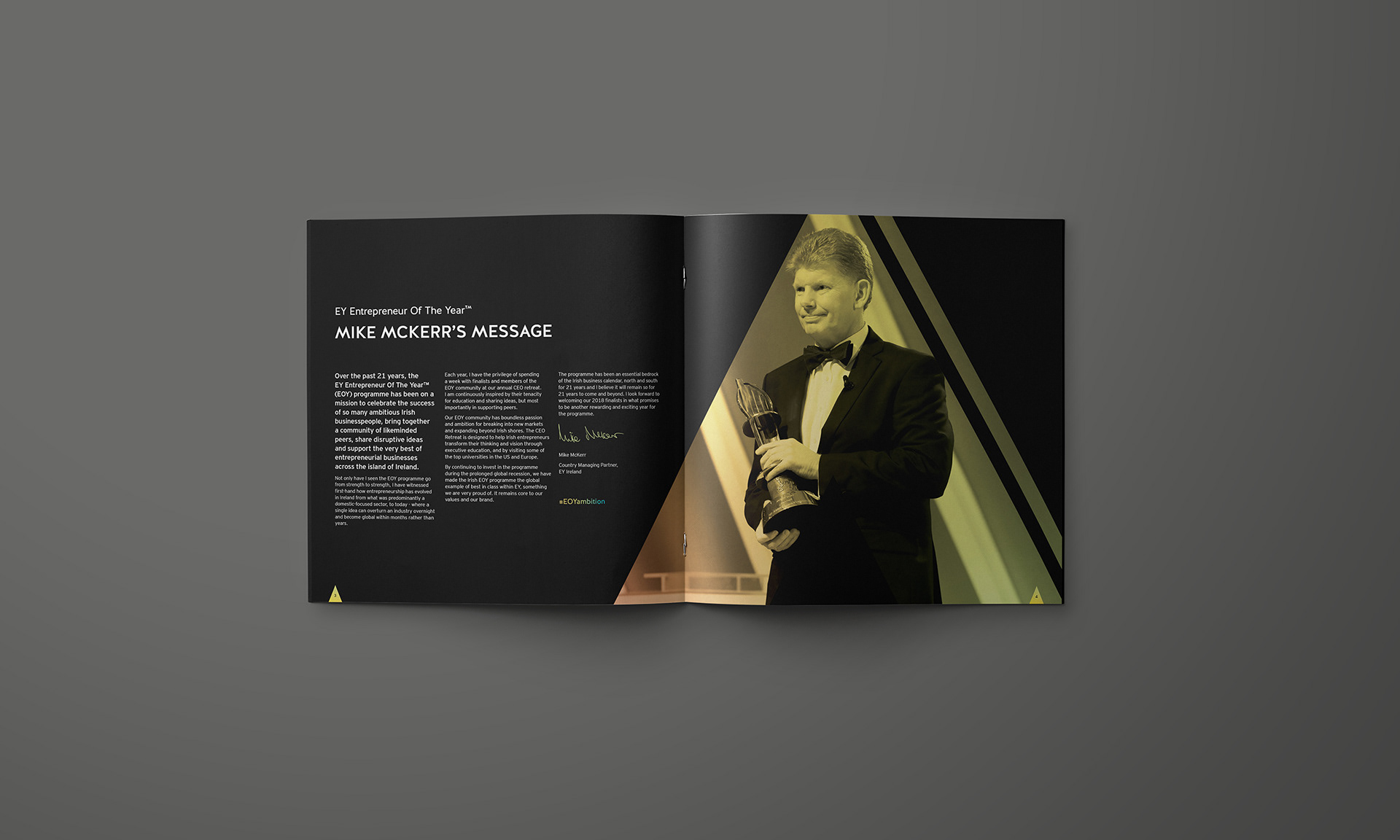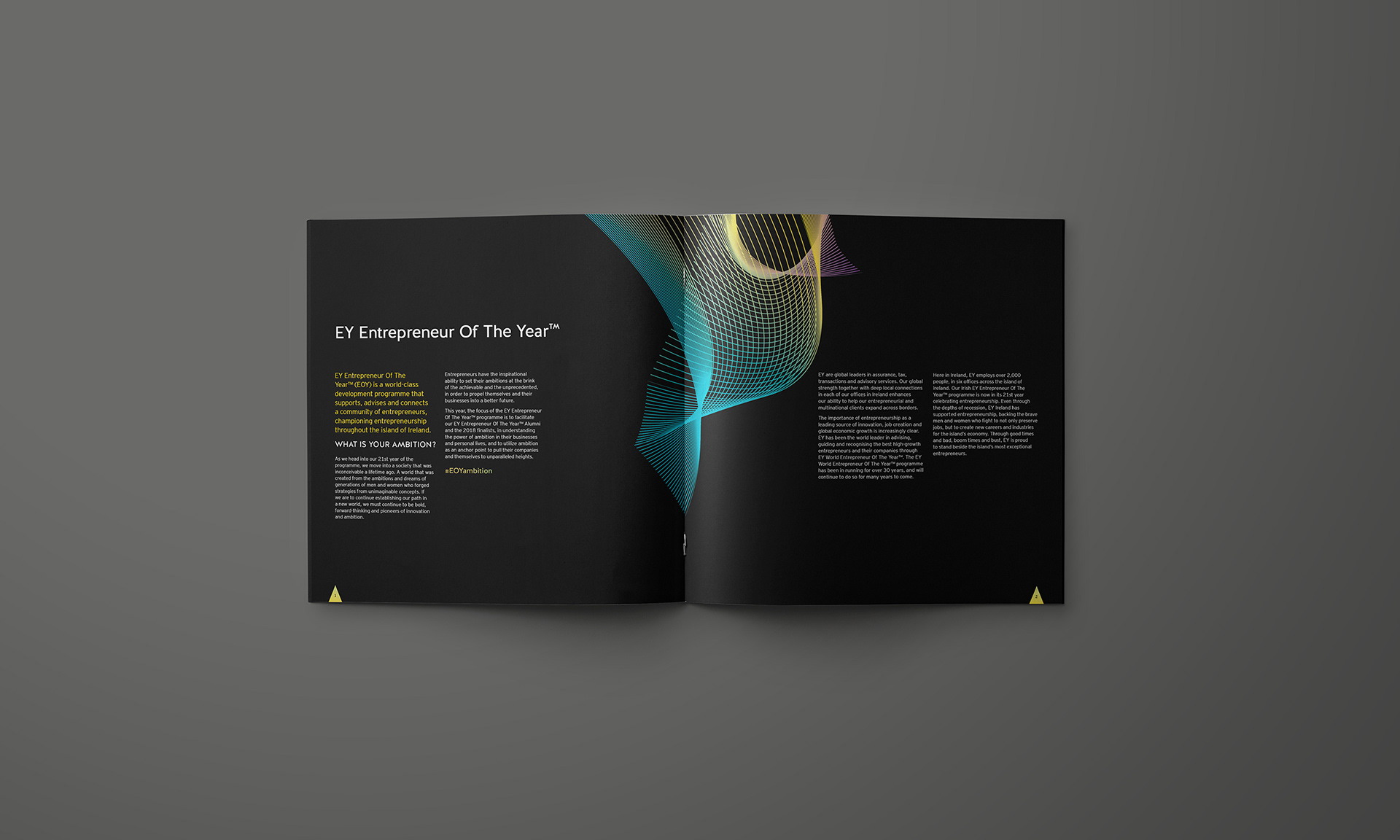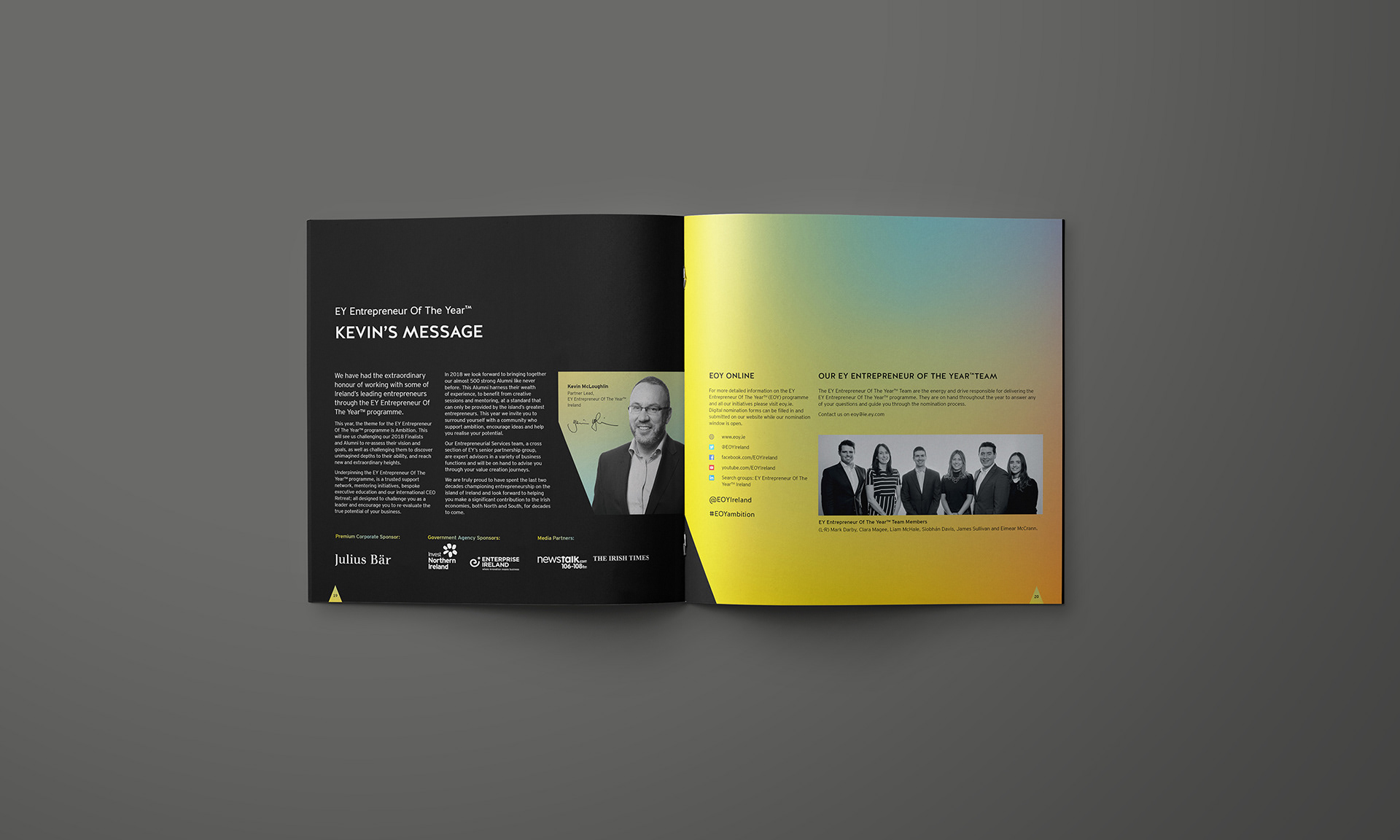 "Intelligence without ambition is a bird without wings."
Salvador Dali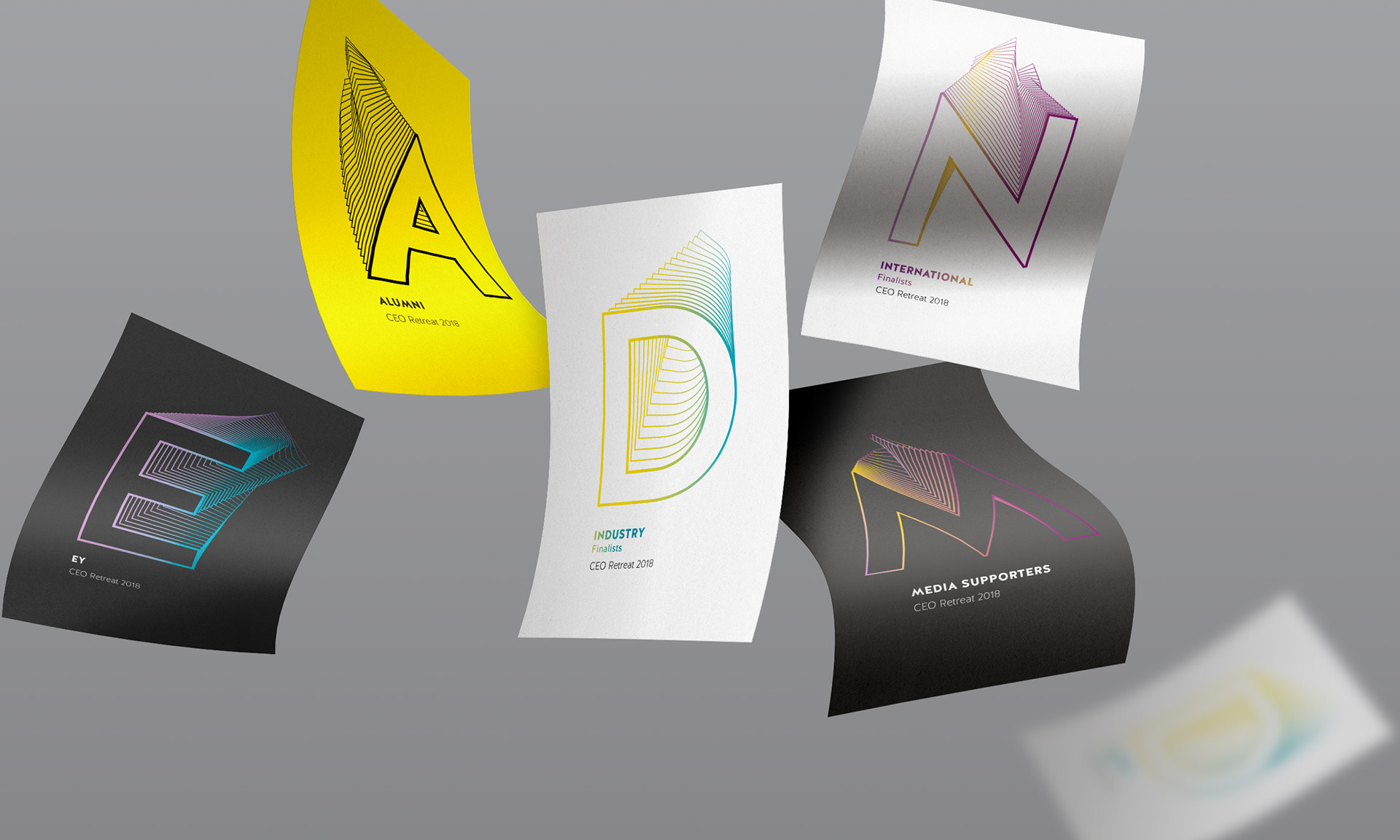 Throughout the various digital and printed executions the diagonal compositions, bold typography and vibrant gradients consistently lend dynamic energy to the content. To help tie in with the established EOY visual identity the central colour gradients were based on the EY palette, and the primary copy-font used was from the EOY brand. Underneath it all, the elegant black background offers prestige and a slick look that highlights the importance of the awards.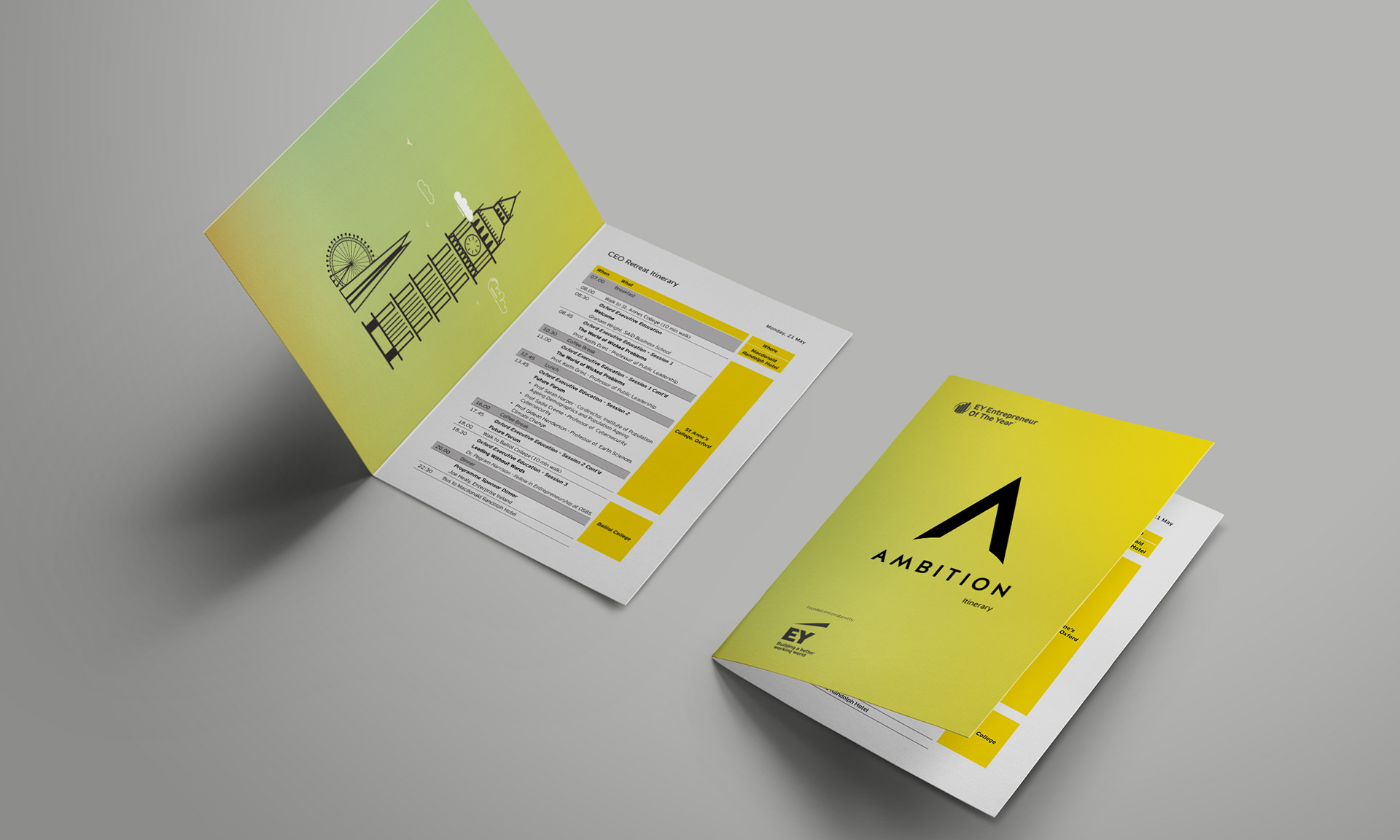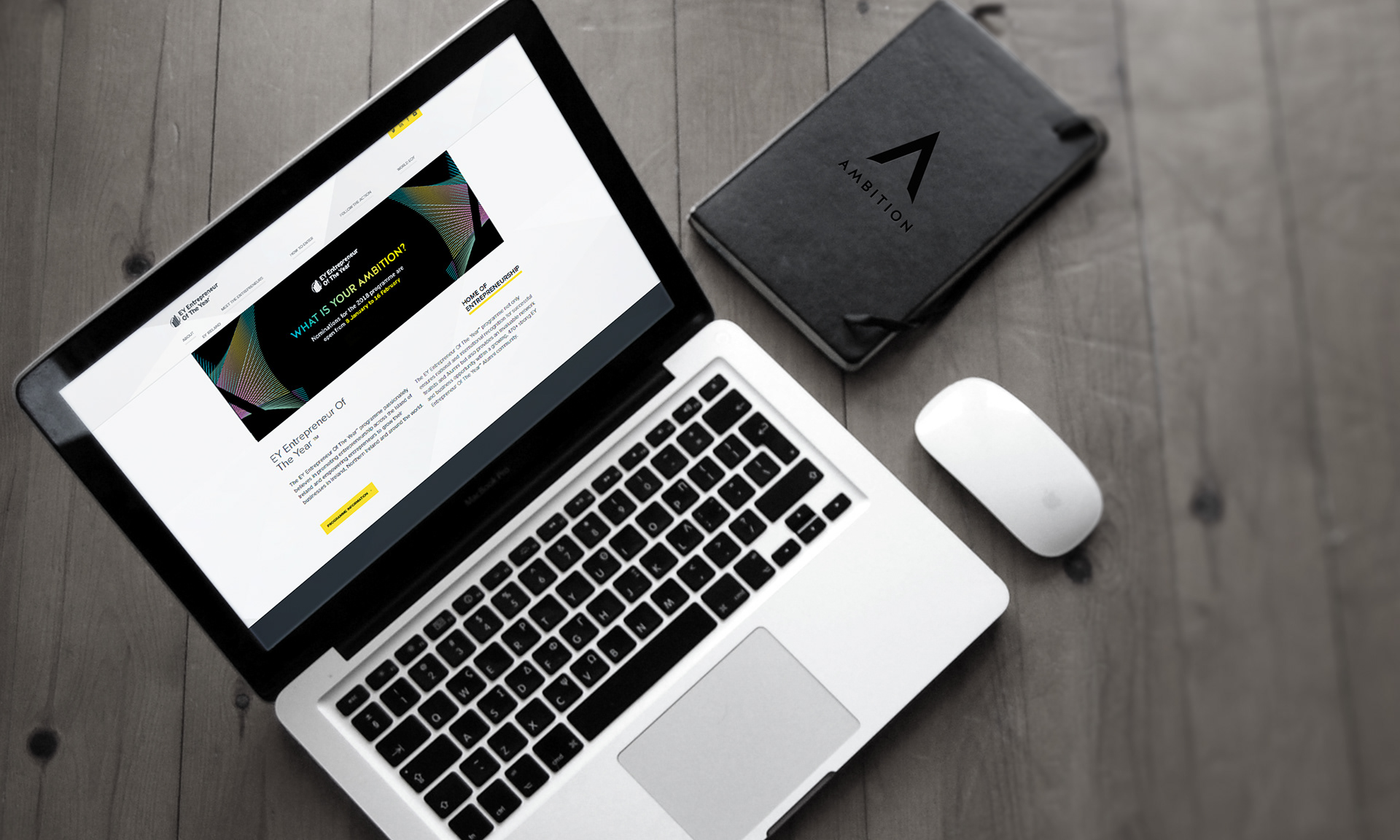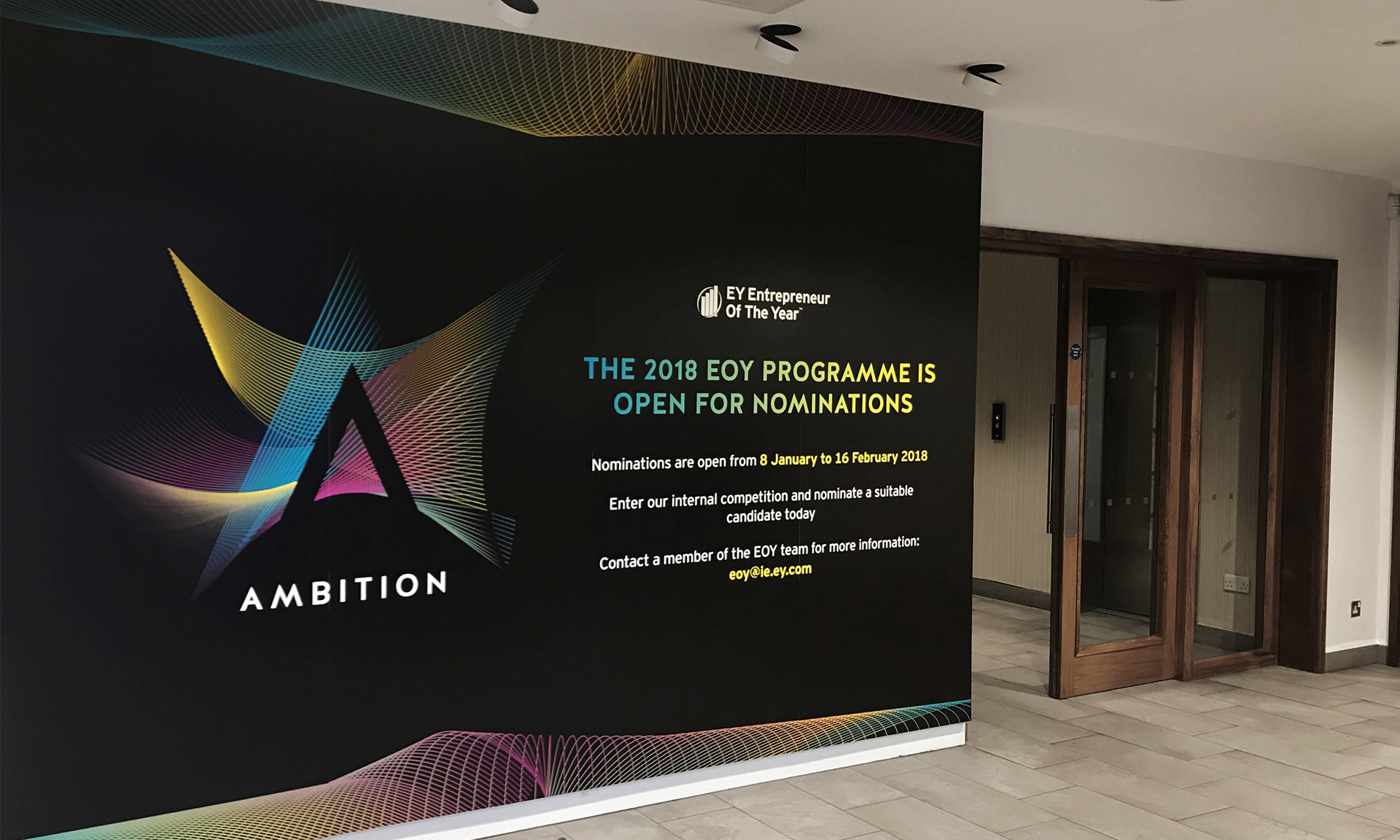 The final visual solution is based on a select range of distinctive and flexible elements that come together across a range of promotional material through the year, ultimately creating a powerful and kinetic aesthetic that resonates with the entrepreneurial spirit.

© 2018 Ernst & Young. Published in Ireland. All Rights Reserved.Artwork by the BSC (Ireland)